About Us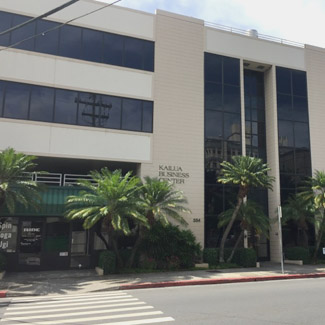 In practice since 2002, Dr. Deborah Iwasaki Glenn offers a natural approach to health care, free from medications and surgery. She grew up in Honolulu and moved to Kailua at age 12, where her father and his family are from. After graduating from Parker University with a Doctor of Chiropractic, she returned to our community to open Koolau Family Chiropractic.
Allowing Your Natural Abilities to Take Over
Your body is capable of miracles. As a chiropractor, Dr. Glenn has witnessed incredible successes happen. She concentrates on the health of your nervous system, removing any pressure that's present.
Once this correction happens, your body can heal itself. It can transform not only your health, but your life, and the lives of your loved ones.
Restoring Your Family's Well-being
Dr. Glenn is well-versed in family care, including pediatrics and prenatal. Everyone is welcome, from newborns to children of all ages, expecting moms, dads and grandparents.
Children can particularly see incredible benefits from chiropractic care without needing to resort to harmful substances that would only mask their problems. Chiropractic is noninvasive and gives you a solution that ignites your body's true potential.
Dr. Glenn is an open, honest and communicative practitioner who will walk you through each step, ensuring your comfort before beginning. With the belief that you should be treated as she would want to be, you can choose to move forward feeling fully informed.
Contact Koolau Family Chiropractic today to learn more or to book your appointment at our chiropractic office! Convenient same-day visits are available. ChiroPlan Hawaii, UHA, HMAA, HMSA(Blue Cross/Blue Shield) and American Specialty Heath (ASH) are accepted.

About Koolau Family Chiropractic | (808) 262-2099