Meet Dr. Deborah Iwasaki Glenn
Experiencing Relief Through Natural Chiropractic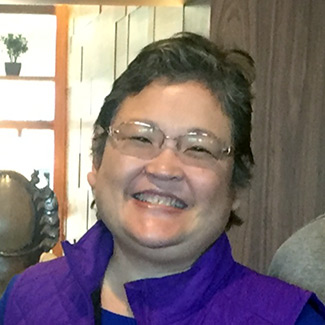 After high school, Dr. Glenn entered the U.S. Merchant Marine Academy and became a merchant mariner. She felt as if something were missing from her life, and had an interest in the health field. Her first encounter with chiropractic came about as a result of pain in her shoulders. The medical doctors told her to exercise more and didn't offer any other options. "The pain was so pervasive. It was there all the time and affected my entire life. Chiropractic care enabled me not to be ruled by my discomfort."
Discovering a Transformational Technique
With a desire to help people in the same way, Dr. Glenn enrolled at Parker University in Dallas, Texas. During her third trimester she encountered a life-changing technique while attending her first Gonstead seminar. "The first time I had an adjustment with the Gonstead Technique, it made an enormous impact. It was like a weight had been lifted off my body, and I knew I wanted to do the same for others." She attended over thirty Gonstead seminars.
Backed by an extensive network of Gonstead instructors and practitioners and a strong foundation of knowledge, Dr. Glenn entered practice. She had the expertise of numerous Gonstead chiropractors to back her up, giving her confidence and a greater ability to interact with patients. With a concrete system of procedures to follow, she helps all ages, from pediatrics to geriatrics. She has also completed a Certificate in Pediatrics from the Academy Council of Chiropractic Pediatrics and is certified in the Webster Technique to assist expecting moms.
Outside of the Office
When she's not with patients, Dr. Glenn likes to spend time with her husband Patrick and their daughter Grace. They like to go to the beach, spend time outdoors and travel. A recent trip to Japan allowed them to indulge their passion for experiencing new cultures and foods. They have family and friends all over the U.S. that they enjoy visiting.
If you'd like to learn more, contact our office in Kailua today! Same-day appointments are available.

Chiropractor Kailua | (808) 262-2099